ACCESSORIES FOR YOUR HOT TUB
Swimline™ Towel rack, Cover Valet™ Handrail, Cover Valet™ Umbrella
WE HAVE EVERYTHING YOU NEED TO CREATE YOUR DREAM BACKYARD
We're proud to offer many ways to complement and enhance your hot tub experience. With the right accessories, you can even help protect your investment. In fact, we have virtually everything you need to transform your backyard into the perfect place to relax and entertain. That includes a wide selection of hot tub covers and cover lifters for sale at our dealerships in Greensboro and Dunn. From hot tub covers to cover lifters, at Paradise Pools and Spas, we truly have it all. 
With hot tub steps, you can create a safer and more secure way to enter and exit your spa.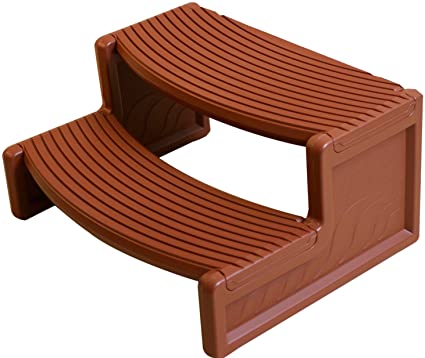 The Handi-Step is constructed with sturdy, long-lasting plastic to provide easy entrance into your spa and lasts for years to come. Handi-Steps are available for square and round hot tubs. Length: 30″ (76 cm) Height: 14″ (35.5 cm).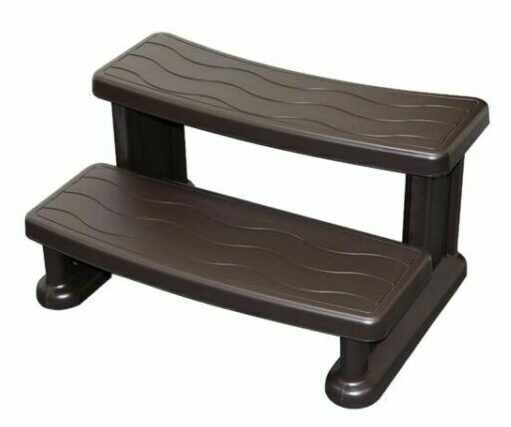 The Spa Side Step™ collection has taken durability, style, form, and function to a whole new level. Only the Spa Side Step has the ability to satisfy the look while making safety the priority. Offered in a range of colors sure to compliment any spa. Welcome to the Spa Side Step from the makers of Cover Valet. We make spa use effortless.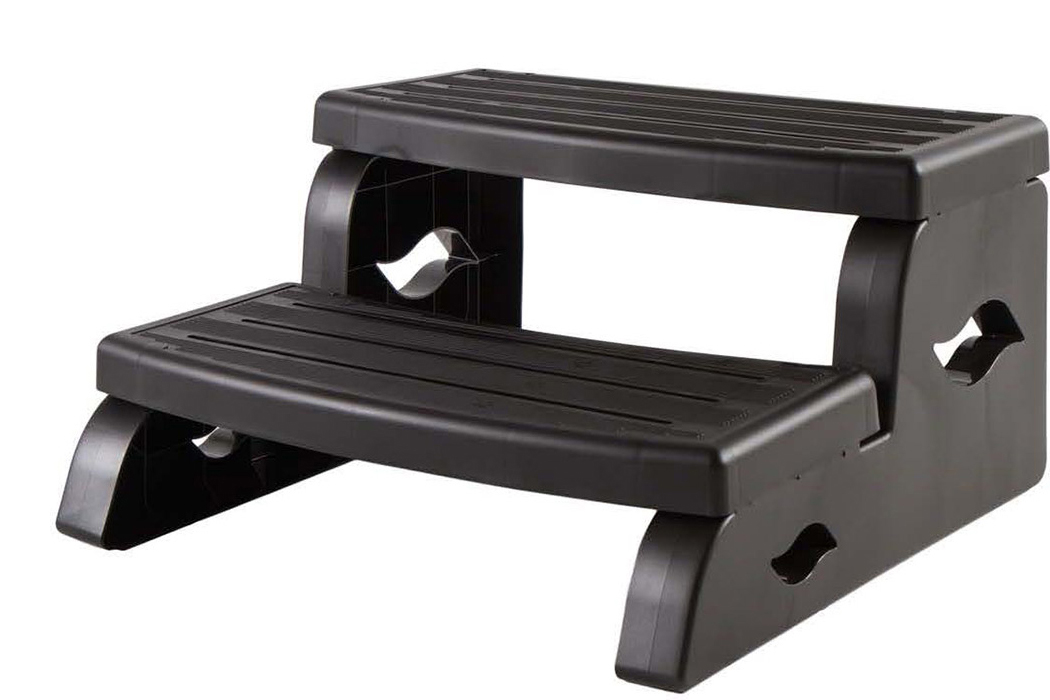 DURASTEP II DELUXE BY LEISURE CONCEPTS
An upgraded version of the DuraStep II, the Deluxe adds safety and style with the addition of slip-resistant rubber treads. This creates a more elegant look and a higher perceived value.
WOVEN POLYESTER CANVAS COVERS & VINYL COVERS
Make protecting your investment both stylish and simple. Engineered for durability from superior material, this UV and water-resistant hot tub cover is customized to properly fit your hot tub to increase energy efficiency and maintain cleaner water longer. These easy-to-clean covers come with a longer warranty than most covers.
REMOVE YOUR HOT TUB COVER WITH EASE
Take the stress off your body with an easier approach to lifting and lowering your hot tub cover.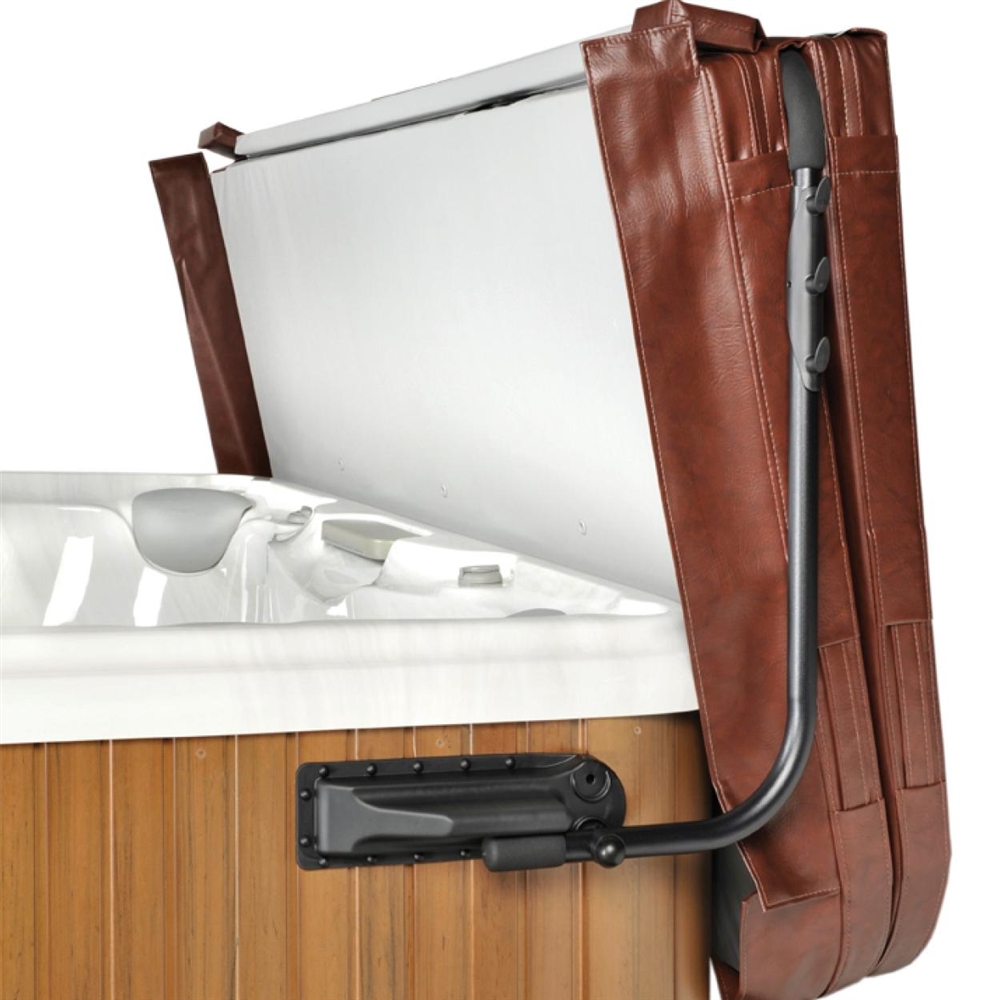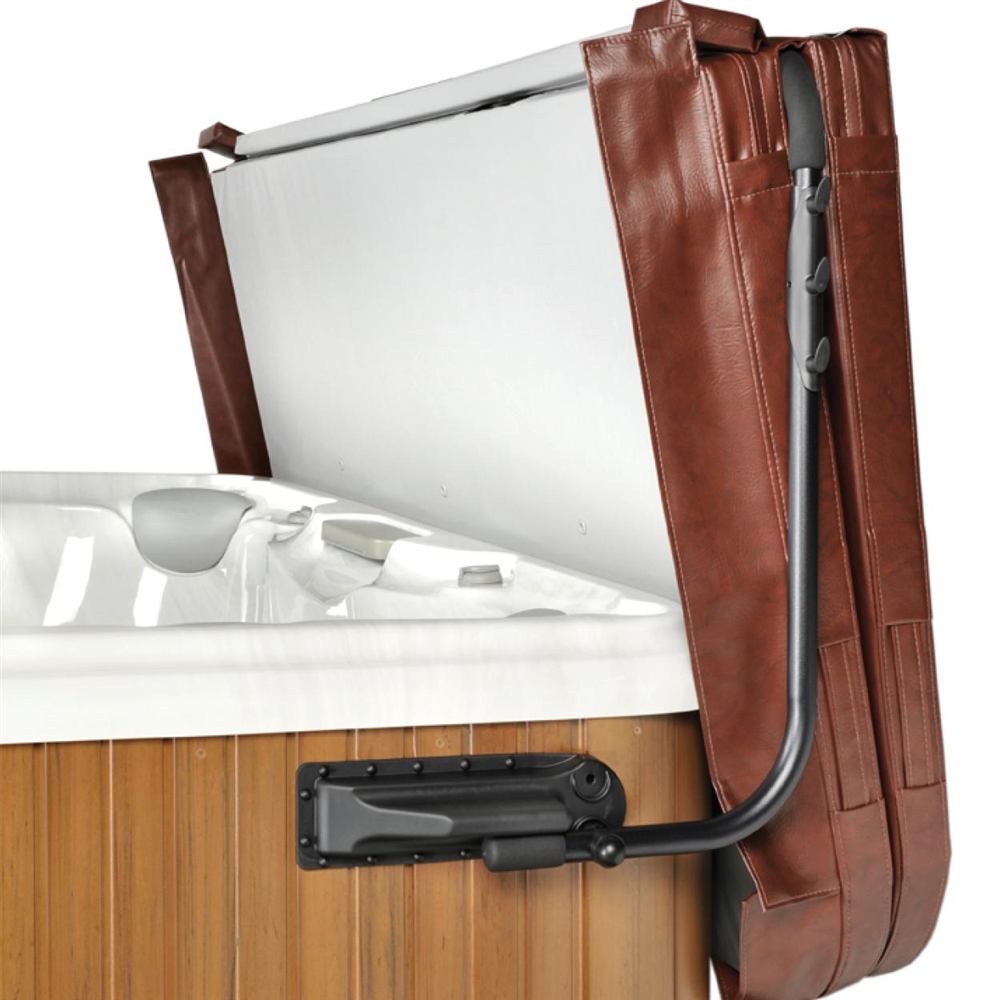 The CoverMate I™ is simply the highest quality and most sold cover lift on the hot tub market. Its time-tested performance, attractive appearance and obvious quality is apparent to everyone desiring a no-hassle cover lift. CoverMate I™ can be assembled in ten minutes.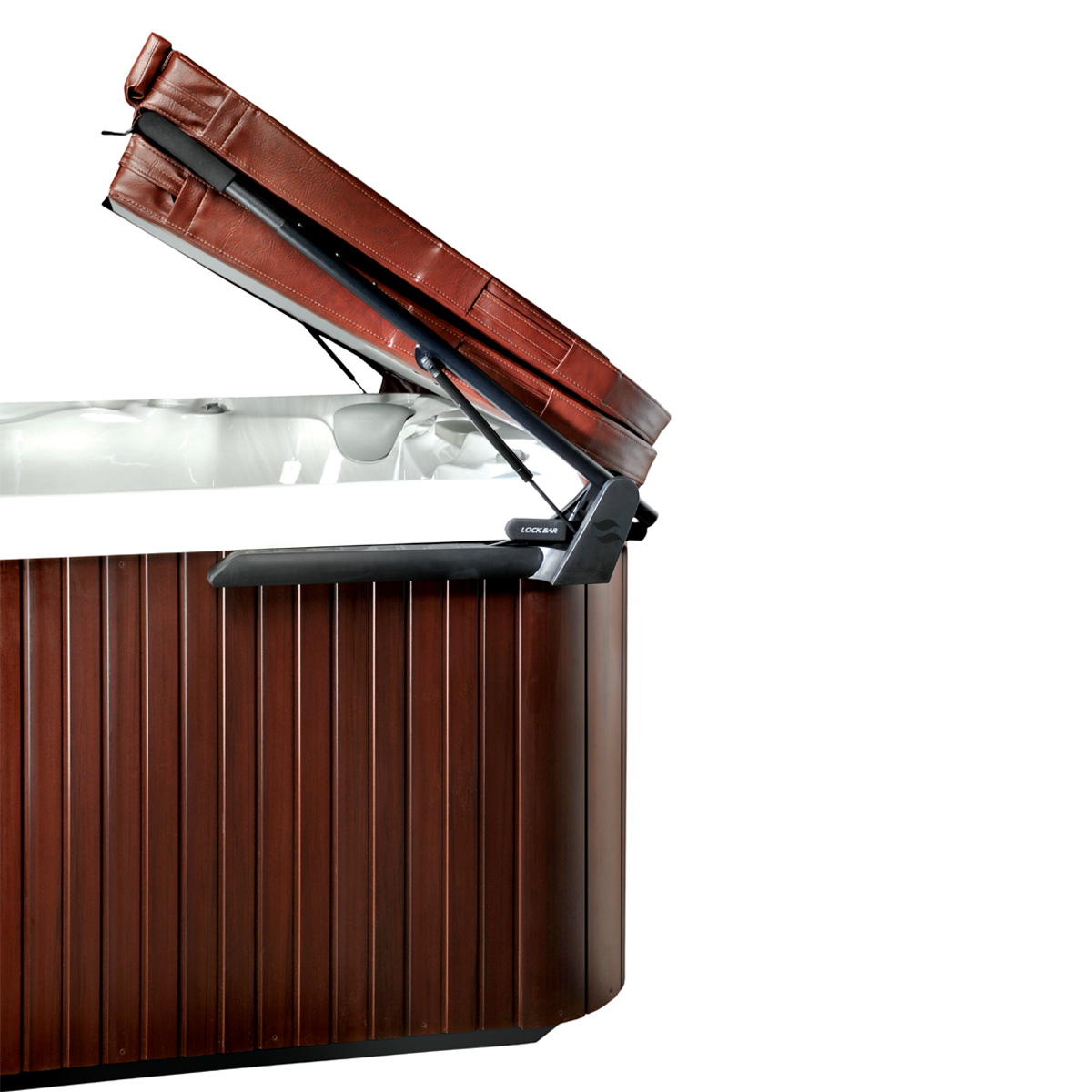 CoverMate III™ is ideal for hot tubs housed in gazebos or when space behind spa is limited. Larger aluminum tubing and full bar construction provide superior strength. The break-proof locking system prevents inadvertent loss of cover and eliminates broken shock problems.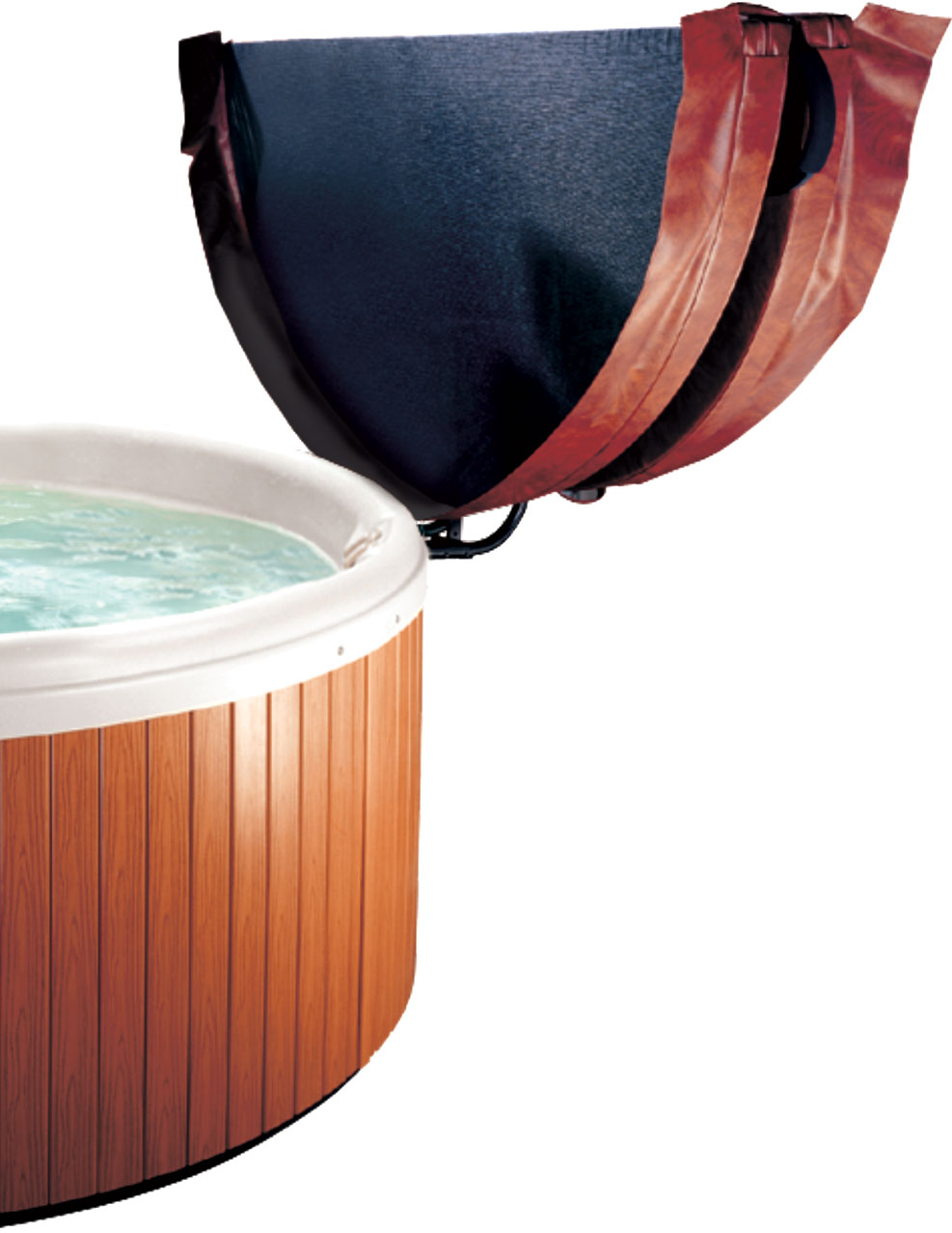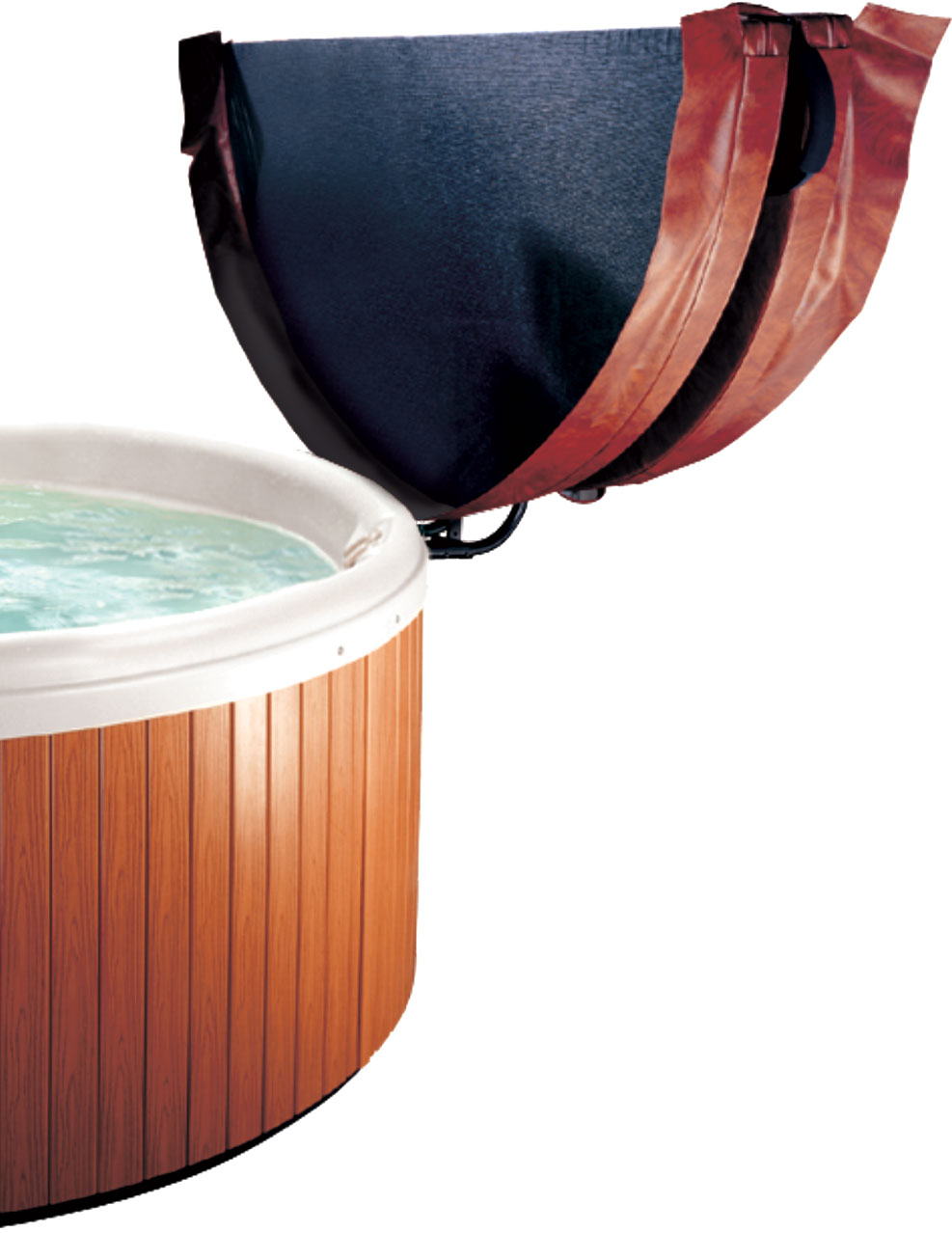 The CoverMate™ Freestyle gives you a convenient way to handle a round spa cover. A smart mount base system allows you to use the weight of the spa to hold the lift device in place. The Freestyle positions the cover away from the spa allowing full use of the spa and provides additional privacy for the spa user.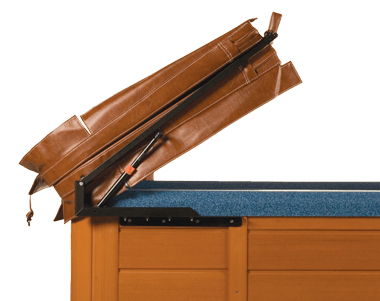 The Cover Valet™ is designed to fit in almost any backyard environment. Dual gas springs assist in effortlessly lifting and lowering the spa cover. The solid metal bracket will offer you peace of mind. Powder coated, designed for long-lasting convenience and strength.
Contact us to discuss the different pools and hot tubs that are available to you. Whether you're in need of repair
or you're simply looking for a new one, feel free to contact us. We're more than happy to help!
Get in touch with our team of backyard leisure experts today. We are more than happy to make your house a home with the addition of a hot tub.